CONTRACT INTERPRETATION IN NEW YORK: BACK TO THE BASICS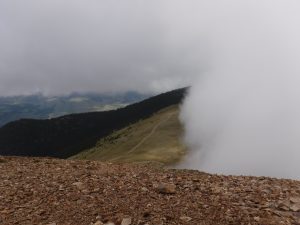 How do you decide what a contract really means, at least in New York? There wouldn't be a contract unless the parties agreed to something.  When you sign a contract you think you know what the written words say; but how do you decide what they really mean? If you're like most businesses in New York, contracts are important but the details don't always matter until the trouble starts.  That's when they try to enforce the contract that they believe they have only to find out they actually agreed to something different and are left searching for a solution.  Since a well-written contract should prevent problems like that, you should know what your business is getting into before you sign the contract; and for that you need to know the rules of contract interpretation.
In New York, the plain and ordinary meaning of the words used in the contract have to be enforced. Though that may sound like a simple thing to do, it's easier in theory than in practice. Nevertheless, you have to start with the rules before you see how difficult they can be to apply.
The rules for interpreting a contract, how you decide what's included, what gets read into it and what gets left out, i.e., what can be enforced because the parties actually agreed to it, were identified by the New York Court of Appeals in Uribe v. Merchants Bank of New York, 91 N.Y.2d 336, 341–42, 693 N.E.2d 740, 743 (1998):
This Court has held that " 'reasonable expectation and purpose of the ordinary business[person] when making an ordinary business contract' " serve as the guideposts to determine intent (Album Realty Corp. v. American Home Assurance Co., 80 N.Y.2d 1008, 1010, 592 N.Y.S.2d 657, 607 N.E.2d 804 [quoting Bird v. St. Paul Fire & Mar. Ins. Co., 224 N.Y. 47, 51, 120 N.E. 86] ). Thus, the "tests to be applied * * * are common speech * * * and the reasonable expectation and purpose of the ordinary business[person]," in the factual context in which terms of art and understanding are used, often also keyed to the level of business sophistication and acumen of the particular parties (Ace Wire & Cable Co., Inc. v. Aetna Casualty & Surety Co., supra, 60 N.Y.2d, at 398, 469 N.Y.S.2d 655, 457 N.E.2d 761; see, Michaels v. City of *342 Buffalo, 85 N.Y.2d 754, 757, 628 N.Y.S.2d 253, 651 N.E.2d 1272; Miller v. Continental Ins. Co., 40 N.Y.2d 675, 676, 389 N.Y.S.2d 565, 358 N.E.2d 258).
Even more importantly, the court also held, at Uribe v. Merchants Bank of New York, supra, 91 N.Y.2d 336, 342, 693 N.E.2d 740, 744 (1998):
Because interpretive language "should not compel resort to a magnifying glass and lexicon" (Gross v. Sweet, 49 N.Y.2d 102, 107, 424 N.Y.S.2d 365, 400 N.E.2d 306) to discern its legal import and consequences, we are satisfied to apply the more usual, plain and common meaning of the key term in the rental lease.
[Emphasis supplied].
We'll get into more detail another time about the actual language the parties were fighting about in Uribe, supra. The lease in the case was really just a contract between them and the language shows just how complicated it can be to decide what seemingly simple contract terms actually mean.
For now, though, keep in mind that so many rules go into interpreting, and enforcing, a contract that it's better to get it right from the beginning than to try to pick up the pieces when the damage has already been done. A little extra care in writing the contract can pay off in the end when you actually can enforce what you agreed to, because it's right there for everyone to see, as clear as can be.
Tar ar ais. Le do thoil agus go raibh maith agat, ar ndoigh.