Judicial Dissolution of an LLC in New York: How to End Your Business.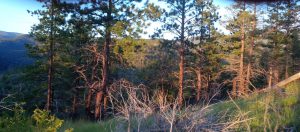 How do you dissolve a Limited Liability Company in New York?
Business owners don't always plan for their business to end.  They start with a lot of hope and count on it being a success.  Things often change, though. Adversity strikes, cash flow slows, enmity grows, and positions harden.  One owner might want to take more risks to turn things around, while the other becomes more cautious, not wanting to lose even more. Eventually, one might want the business to end while the other tries to keep it afloat. If that was your business, what would you do?  A lot depends on the type of business entity involved; there are distinct rules for each.
Limited Liability Companies, otherwise known as LLC's, are common in New York; and business disputes between owners are, too. It's a good idea to know how to dissolve an LLC before you form one, because going to court to force the judicial dissolution of an LLC is not as easy as you might think.   An interesting New York case, In re 1545 Ocean Ave., LLC, 72 A.D.3d 121, 893 N.Y.S.2d 590 (2nd Dept. 2010), proves this point.
1545 Ocean Ave. LLC ("1545 LLC") was formed to purchase and develop a piece of real property, by rehabilitating an existing building and building a second one. It had only two members, Crown Royal LLC ("Crown Royal"), and Ocean Suffolk Properties LLC ("Ocean Suffolk"); each owned 50%.  It had just two managers; one a member of Ocean Suffolk (Van Houten) and one a member of Crown Royal (King). Their relationship broke down over the renovation of the existing building.  They wound up in court when one member (Crown Royal) tried to stop the renovation and have the court dissolve 1545 LLC, claiming the business couldn't function as intended because the members were deadlocked; the other (Ocean Suffolk) tried to keep it alive saying, basically, that their only real dispute was that they couldn't agree on the terms of a buyout.
The litany of complaints is impressive, demonstrates the bad blood between the members, and shows just how hard it was for 1545 LLC to complete its main purpose: to develop the property.  The complaints sound familiar; they are about who's doing the work, whether they are getting paid too much, and who's ultimately running the business.
One of the managers, Van Houten, had a construction company (VHC) that began the renovation work.  The manager from Crown Royal (King) alleged VHC did the work without his approval.  The manager from Ocean Properties (Van Houten, who owned VHC) said VHC did the work because the managers (he and King) agreed it could, because there were no other bona fide bidders.  King claimed VHC didn't have the proper equipment to do the work efficiently and began the work without the required permits. Van Houten evidently billed for extras, including remediation of what he said were structural flaws in the building. King said he agreed to pay VHC's invoice on the condition that it would no longer unilaterally work on the site; VHC evidently continued anyway. When the building permits were applied for, the town required an environmental review, which showed an environmental hot spot that had to be remediated. One of the members, Crown Royal, recommended a remediation firm, F&E, that provided an estimate. King said Van Houten hired, and paid for, a second firm to provide an estimate, without King's approval.   Van Houten said that Ocean Suffolk paid for both environmental reviews out of its own funds, and, that after F&E performed the remediation, he agreed to pay their bill even though it was more than 20% above their original estimate. King also complained that Van Houten would not meet regularly, and that the whole project was in jeopardy, though he admitted VHC's work was "awesome." Things got so bad that King (Crown Royal) said he wanted to withdraw his investment from 1545 LLC.  Van Houten (Ocean Suffolk) took this to mean King resigned as manager.   VHC (Van Houten's Construction Company) continued to unilaterally work on the site, while the parties tried to negotiate a buy-out.   The work was eventually stopped, about three weeks from completion, when Crown Royal sought judicial dissolution of 1545 LLC. 
Judicial dissolution of an LLC in New York is governed by Section 702 of the Limited Liability Company Law, otherwise known as the LLCL, which provides:
§ 702. Judicial dissolution

On application by or for a member, the supreme court in the judicial district in which the office of the limited liability company is located may decree dissolution of a limited liability company whenever it is not reasonably practicable to carry on the business in conformity with the articles of organization or operating agreement. A certified copy of the order of dissolution shall be filed by the applicant with the department of state within thirty days of its issuance.
[Emphasis by underlining supplied].
Since the statute is not clear what, "it is not reasonably practicable to carry on the business," actually means, the appellate court defined the term here.  The court held, at In re 1545 Ocean Ave., LLC, 72 A.D.3d 121, 131, 893 N.Y.S.2d 590, 597–98 (2nd Dept. 2010):
 "After careful examination of the various factors considered in applying the **598 "not reasonably practicable" standard, we hold that for dissolution of a limited liability company pursuant to LLCL 702, the petitioning member must establish, in the context of the terms of the operating agreement or articles of incorporation, that (1) the management of the entity is unable or unwilling to reasonably permit or promote the stated purpose of the entity to be realized or achieved, or (2) continuing the entity is financially unfeasible."
[Emphasis by underlining supplied].
The appellate court held that judicial dissolution of 1545 LLC was not warranted; and the reasons show just how hard it can be.  Basically, it may have looked like the business could not function because the managers could not get along, and it may have seemed like the project would never get done right, but, once you looked at the operating agreement, things were different.
The operating agreement, as the court noted, allowed either manager to take unilateral action to further the business purpose of 1545 LLC; and that's evidently what Van Houten did.  It was silent about manager conflicts. Deadlock, which has to be viewed in terms of whether the LLC can achieve its stated business purpose, therefore was off the table. Also, the operating agreement only required the managers to meet when they agreed to; since they talked regularly, if only to disagree, they communicated as the operating agreement required.  Perhaps most importantly, the property was being developed since the renovation was only a few weeks from being completed, and that was the whole reason the members formed 1545 LLC in the first place.
The court also found a workaround, short of dissolution, to solve King's main complaint about Van Houten's construction work, which was its expense, not its quality.   Besides possibly bringing a derivative claim against Van Houten [see Tzolis v. Wolff, 10 N.Y.3d 100, 102, 884 N.E.2d 1005, 1005 (2008)], it might be able to void the contract with his firm, VHC.  Specifically, the court held, at In re 1545 Ocean Ave., LLC, supra, 72 A.D.3d 121, 132, 893 N.Y.S.2d 590, 598 (2nd Dept. 2010):
Second, there is a remedy available in the LLCL to regulate Van Houten's conduct. LLCL 411 permits a limited liability company to avoid contracts entered into between it and an interested manager, or another limited liability company in which a manager has a substantial financial interest, unless the manager can prove the contract was fair and reasonable. Crown Royal took no action under LLCL 411 here. Beyond complaining about the cost of VHC's work and seeking to withdraw from 1545 LLC, the record is clear that Crown Royal ratified, albeit grudgingly at times, Van Houten's unilateral efforts.
The notion that 1545 LLC could void the contract with VHC in its entirety may serve as a check on Van Houten's unilaterally hiring his own company for future construction work on the property, and may result in Van Houten being made to disgorge excess moneys paid in derogation of 1545 LLC's best interest at the time of the accounting of the members. In any event, a fair reading of LLCL 702 demonstrates that an application to dissolve 1545 LLC does not flow from a claim under LLCL 411.
[Emphasis by underlining supplied].
Of course, the members could have written a different operating agreement, and set different criteria for how 1545 LLC should be run and when it would end.  The operating agreement, after all, is the first place a court looks when it tries to decide whether to grant judicial dissolution of a New York LLC.  Maybe drafting a better operating agreement is just part of a good business plan, especially since you may not be able to dissolve an LLC just because it is hard to run.  Maybe planning for the end from the beginning isn't such a bad idea after all; unless, of course, you want to endure a lot of problems that could have been avoided in the first place. It's just a thought.
Go raibh maith agat.
Tar ar ais.
Ray Grasing