Partition Actions In New York II: When Do You Sell and When Do You Divide Real Property?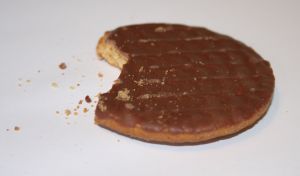 It's been a while since we last spoke about Partition Actions in New York. Though, perhaps, not well known, they are an important tool for anyone who owns real property as a tenant in common or as a joint tenant. A good example would be where you, along with some relatives, inherit a house. The house is yours, and theirs; each of you has responsibilities, to maintain, and pay the expenses for, the house. Likewise, each of you can try to have the house sold so you can split the proceeds. If some of the other owners balk at this, you can go to court to force the sale and equitably split the proceeds; that is, you can bring a Partition Action.
The last time, we went through the basics: who can bring a partition action and what they have to do in order to succeed. This time, well take a look at a more interesting aspect of a Partition Action: What do you have to show to make sure the real property gets sold, rather than split down the middle? Put another way, how can you try to make sure you get the cash out of the land rather than just be left with a smaller piece of land?
That a Partition Action can, in fact, partition real property between its various owners, is made clear by one of the most interesting cases you could come across, at least for a history buff in New York who knows what the Rockaways look like now, which is nothing if not built up, and listens to how they were then, 117 years ago: as open and expansive as Promised Land in Amagansett or Hither Hills in Montauk, with nothing from the Atlantic to Jamaica Bay. To see them then would have been awesome; to the people who owned this little patch of the Rockaways, they definitely were worth fighting over.
In Chittenden v. Gates, 18 A.D. 169, 173-74, 45 N.Y.S. 768, 770-71 (2nd Dept. 1897), the court, on appeal, upheld the lower court's order directing that this pristine land be split between the owners, rather than sold. The quote from the case is rather long, but worthwhile reading in its entirety, both for the law and the picture it paints of the land as it then existed. If you notice, the rule then is much as it is now; the title of the statute might be different, but the intent remains the same: the first choice is to divide the property, equally:

We are thus called to investigate the question whether the judgment which directed actual partition was correct. Section 1546 of the Code provides that, where it appears to the court that the property is so circumstanced that a partition thereof cannot be made without great prejudice to the owners, the interlocutory judgment must direct a sale at public auction; otherwise, the judgment must direct **771 that partition be made between the parties, according to their respective rights. The property consists of a long, narrow beach or tongue of sand, lying between the ocean and Jamaica Bay, about four miles in length, and from two to four thousand feet in width, without improvements of any kind upon it, and containing about one thousand acres. It is difficult to see how property of any description could be more susceptible of division into two equal portions, whether by cutting it into two parts, running from the ocean to the bay, and assigning one to each party, or into a greater number of parts, and assigning them to the parties in alternate sections, so that any possible difference in value of the lots arising from their proximity to the extreme point or peninsula and the part adjacent to the main land could be adjusted. But, if there should be any injustice likely to arise from inequality of values in actual partition, Code, § 1587, provides that the court may, on the coming in of the report of the commissioners, and in the final judgment, award compensation to be made by one party to the other for equality of partition. Looking at the land, however, and comparing it, acre by acre, there would seem to be no great difficulty in saying that one acre fronting the Atlantic shore was in no wise different from the adjoining acre, or that one acre with a frontage on Jamaica Bay was not seriously different from the one lying next to it, or that one interior acre was not of greater value than another interior acre. Indeed, an argument ab inconvenienti might reduce the question to absurdity *174 by urging that, if an actual partition were made, the parties would have difficulty in keeping up the distinctive boundary between their respective lots, because it would be hard to maintain permanent "posts, stones, or other monuments" (Code, § 1554) upon a line of coast beach which is notorious for its shifting character, quality, and location.
[Emphasis supplied]
For anyone who knows when Rockaway Beach really was part of Long Island, not Greater New York; knows that East Rockaway Inlet actually went to East Rockaway, not Far Rockaway; that the West End was not even a part of Long Beach; knows which point really is Breezy, and knows how Reynolds really built that Channel; what the court describes is a beautiful, wonderful world. Even in that far away land, though, the rule basically was the same: Partition the land if you can; sell it only if you have to.
Today, most Partition Actions in New York don't live up to their names. It's easy to divide a wide open beach. You really can't give two owners different floors of the same house, even if there are many floors and many families living in it. That is why single family homes, or even multiple family dwellings like the one in Graffeo v. Paciello, 46 A.D.3d 613, 614-15, 848 N.Y.S.2d 264, 266 (2nd Dept. 2007), are sold instead. If you can't split a house, you can divide the proceeds from the sale of the house.
Like we said the last time, this only touches the surface; there is more, much more, to Partition Actions in New York. Where real property, land, and houses are involved, people care deeply, and people fight hard, and litigate long, to protect what they believe is theirs. That means there's a lot of case law to examine and topics to discuss. For now, though, it should be enough to say that the land, and the people who live on it, always make for interesting stories.
Go raibh maith agat.
Ray Grasing