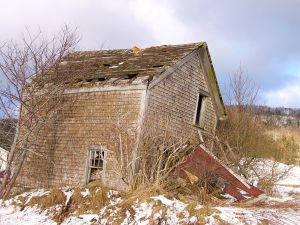 Collapse coverage for first-party property claims in New York is important because of the large building damages involved and the various policy exclusions that help determine whether the policy affords coverage for the claimed loss. As with any other complex problem, however, you should start with the basics: the definition of collapse.
In our last article on the subject, we discussed what constitutes a collapse in New York. Some courts have concluded that a collapse occurs when the structural integrity of a building is substantially impaired. Royal Indem. Co. v. Grunberg, 155 A.D.2d 187, 553 N.Y.S.2d 527(3rd Dept. 1990). Others require that a collapse include an element of suddenness, a falling in, and total or near total destruction. See Graffeo v. U.S. Fid. & Guar. Co., 20 A.D.2d 643, 246 N.Y.S.2d 258 (2nd Dept. 1964), motion for leave to appeal denied, 14 N.Y.2d 685, 198 N.E.2d 911 (1964).
It's also important to know the reasoning behind the rules in order to understand how they apply to any given claim. In this article we are going to discuss the reasoning behind the substantial impairment rule, set out in Royal Indem. Co. v. Grunberg, supra. A close examination of the facts of that case expose the reasons why the rule has been implemented in so many jurisdictions.
In Royal v Grunberg, supra, the insureds were homeowners who purchased land on which to build their house. It was a modular home, in which the pre-fabricated sections are transported to the site and, as they are placed on the foundation, joined together into a finished home. The land on which it was built was hilly and overlooked a ravine; it must have had a gorgeous view.
During the course of construction, however, the Insureds noticed serious problems. One wall of the house, which faced the east, or the downslope of the hill, as well as a deck, were seven inches out of plumb. Certain windows and doors wouldn't open or close. A large number of cracks developed throughout the house, including a four inch deep crack that ran along the entire basement floor. The foundation wall on the east, or downslope, side of the house, bowed outward; and the house itself tilted in the same direction. The house, in other words, looked like it was leaning downhill. It did not, however, fall down or fall in; its walls still stood; and it was not reduced to rubble. It still was a house, not a pile of debris. The Insureds repaired the damage and made a claim to recover under their policy of homeowner's insurance for the cost of the repairs. The carrier disclaimed coverage and commenced a declaratory judgement action seeking a declaration that the Insureds' claim was not covered by the policy.
The main issue in the case was whether the house had collapsed, even though it had never fallen down.
Continue reading