Apple, Amazon, & E-books: Antitrust Regulation and Unfair Competition in the News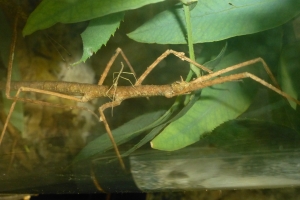 It's been a while, but claims of unfair competition involving e-books are back in the news. About a year ago the Justice Department won its antitrust case against Apple for horizontal price fixing of e-books. Now Apple's main competitor, Amazon, is having a dispute with one of the same publishers involved in the Apple case, Hachette. Amazon reportedly is pressuring Hachette to let it keep a bigger share of the sales price of e-books, and driving up the price in the process. Whether there is any comparison, or connection, between what Apple did and what Amazon is doing, is for you to decide.
What Apple Did
Let's look at what the court determined Apple did wrong. The Apple case was decided, after a bench trial, by U.S. District Judge Denise Cote. In her July 10, 2013 decision, she held, beginning at p. 9:
"The Plaintiffs have shown that the Publisher Defendants conspired with each other to eliminate retail price competition in order to raise e-book prices, and that Apple played a central role in facilitating and executing that conspiracy. Without Apple's orchestration of this conspiracy, it would not have succeeded as it did in the Spring of 2010."
The Justice Department's view of what Apple did was summed up nicely in an article by Bob Van Voris about the Apple trial, which appeared in Bloomberg on Jun 21, 2013 at 12:01 AM ET:
"Mark Ryan, a lawyer for the Justice Department, followed Snyder [Apple's attorney] yesterday, arguing that Apple headed up 'an old-fashioned, straightforward price-fixing agreement.' "
The way Apple conspired to end retail price competition and raise the price of e-books was simple, according to the court. Before Apple, the publishers sold e-books to retailers such as Amazon at a wholesale price and the retailers sold the e-books to the public at whatever price they saw fit. The publishers wanted to raise the price of e-books and Apple gave them a way. Apple agreed to let the publishers set the prices of e-books, which were as much as 50% higher than what Amazon was charging at the time. In return, the publishers agreed to pay Apple a fixed percentage of the sales price. This is the agency model. In return, the publishers gave Apple a Most Favored Nation clause, which is a way of saying they agreed to let Apple match its competitors' lowest price for the same e-book. According to the court, the publishers also agreed to a harsh financial penalty unless Amazon and other competitors agreed to let the publishers set the retail prices. In effect, the publishers set the price, Apple took a share, and everyone had an incentive to go along.
What Amazon Is Doing

Amazon, according to published reports, is pressuring Hachette to give it a bigger share of the sales price for e-books by making it more difficult for Amazon's customers to purchase Hachette books and making them more expensive.
According to a May 23, 2014 article in the Wall Street Journal by Jeffrey A. Trachtenberg:
Amazon will not allow its customers to pre-order Hachette's new releases. This may not sound important, but it is. Weeks or even months of pre-orders all get counted as being made on the day the title is released. This helps place books on the best-seller lists, which helps drive sales in the crucial first days when publishers want to maximize sales.
Also, Amazon has labeled many of Hachette's older titles as being out of stock with long shipping times, though Hachette claims they are readily available, and other retailers have them in stock.
According to an article in the May 31, 2014 print edition of The Economist:
Amazon is refusing to sell printed books by certain Hachette authors, and
Amazon is extending delivery times on certain Hachette books.
According to a May 27, 2014 report in Time by Richard L. Brandt:
Amazon is raising prices on certain Hachette books.
According to an article published in physics.org on May 28, 2014:
Amazon is not discounting titles from Hachette.
Amazon is suggesting that readers who are looking for some Hachette books might prefer a book from another author instead.
Amazon is delaying delivery of Hachette books.
Justification
Both Apple and Amazon defended their actions as being beneficial to consumers.
According to a Bloomberg report by Patricia Hurtado on May 15, 2013 10:24 AM ET:
'Apple did not conspire to fix eBook pricing,' Tom Neumayr, a spokesman for the Cupertino, California-based company said in an e-mail today. 'We helped transform the eBook market with the introduction of the iBookstore in 2010 bringing consumers an expanded selection of eBooks and delivering innovative new features. The market has been thriving and innovating since Apple's entry and we look forward to going to trial to defend ourselves.' "
According to a June 13, 2013 Wall Street Journal article by Chad Bray:
"A top Apple Inc. AAPL +1.16% executive on Thursday defended the technology company's approach to selling electronic books when it first entered the market in 2010, even if consumers had to pay a higher price for some e-books at the time."
* * *
"On Thursday, Eddy Cue, an Apple executive who played a key role in negotiating the deals with the publishers, told the court that the company acted in the best interest of consumers, including providing the public a better technology interface and e-books that were found nowhere else at the time.
'We gave them [consumers] a great offer,' Mr. Cue said."
Amazon gave surprisingly similar justifications for its actions.
According to a May 28, 2014 Bloomberg Report by Pui-Wing Tam and Adam Satariano, Amazon, in a post related to the dispute, said:
"Negotiating for acceptable terms is an essential business practice that is critical to keeping service and value high for customers in the medium and long term," Amazon said in its post.
So, we'll leave it up to you to decide whether there is any real difference between Apple's actions and what Amazon is doing. Both evidently raised e-book prices for the public, though it should be noted that Apple has claimed e-book prices actually have dropped since it entered the market. There also is more competition today, which normally is a good thing. Before Apple entered the market Amazon reportedly sold 90% of all e-books in this country, according to a February 26, 2014 report in Computerworld; now it's down to 60%, according to an article that appears in the May 31, 2014 print edition of The Economist. Still, a price increase is a price increase. Less choice in the e-book market will probably hurt consumers, too. Does it matter whether the pain comes from the wholesaler or the retailer? There are some, evidently, who can't see much difference.
This is a quote from The Economist article we spoke of earlier:
"The worry is not so much of a monopoly–a single seller, who may raise prices, directly affecting consumers–but a monopsony: a single buyer, who may harm suppliers in the short term but also consumers in the long term, as they suffer from diminished choice and reduced competition. Just as Amazon put many bookstores out of business, it is now fuelling consolidation among publishers.

Although data are hard to come by, Amazon is thought to handle 15-30% of big publishing houses' sales in America, more than twice as much as the next-largest seller. It is said to control 60% of the market for e-books. Though shop owners can choose how to run their business, they may not abuse a dominant market position. A new chapter in the book trade has just begun."
The Authors Guild, apparently, is no happier. Here's a quote from their May 23, 2014 post on the subject:
"Two summers ago, when the five publishers teamed with Apple to take a stand against Amazon's e-book dominance, the Justice Department went after the publishers, not Amazon, implicitly sanctioning Amazon's monopoly and allowing anti-competitive tactics like this to continue."
It's hard to tell what will come next in this story. Who is right and who is wrong, is not ours to say. The only thing that seems certain is that this whole saga shows, again, how the law of unintended consequences prevails, as it usually does.
Go raibh maith agat.
Ray Grasing