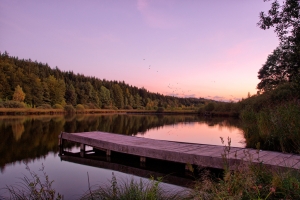 Unfair competition is back in the news. The U.S. Justice Department sued American Express a few years ago for unfair competition in the credit card business. Since such things take time, the trial just began on Monday July 7, 2014. The issues, the accusations, and the justifications seem fairly familiar, especially when you recall the last big antitrust trial and the unintended consequences that followed. Whether the same thing will happen this time, though, is something only time will tell.
The last time, the Justice Department sued Apple, to prevent what it said was anti-competitive practices in the e-book business. As we previously wrote, these included the agency model, in which the publishers set the price of the e-book, and the seller, in this case Apple, takes a set percentage of that price; and most-favored nation clauses, in which the seller, is allowed to match its lowest competitor's price. Well, Apple lost, the Justice Department won, and, some would say, so did Amazon. Apple was trying to break into the e-book market and its job was made harder; Amazon was the dominant seller in the e-book business and some would say its job was made easier because it could use its market share to leverage ever better deals for itself and, it would say, for its customers, too.
This time, the Justice Department reportedly takes issue with American Express' rules that prohibit merchants that accept its cards from offering discounts or otherwise steering customers to use cards that are less expensive for the merchants to process. Credit card companies, it seems, make money by charging merchants a set percentage of the sales price for every sale made on one of their credit cards. These swipe fees vary and, reportedly, American Express cards have some of the higher ones. Merchants would be able to keep more of the purchase price if a customer used a credit card that had a lower swipe fee and they could give credit card customers a discount, some portion of the money saved, as an incentive. American Express evidently does not want that to happen because its customers presumably would have to pay more, i.e. not receive a discount or incentive, to use an American Express Card.
The government's position was summed up nicely in an article in the Wall Street Journal by Robin Sidel that was last updated on July 3, 2014 9:01 a.m. ET:
Continue reading