Hearsay Evidence Can Be Used To Help Defeat A Motion For Summary Judgement In New York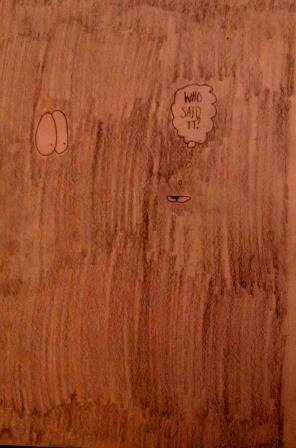 Sometimes you learn something new from unexpected places. Sometimes you have to challenge your assumptions if you want to have any hope of solving an otherwise intractable problem. Sometimes, just because common knowledge is widely accepted, does not mean that it should be. A recent appeal I was working on made this clear.
Every New York attorney knows the test for defeating a motion for summary judgement: a party must offer evidence in admissible form sufficient to create a genuine issue of material fact that requires a trial. Most probably know the citation for the rule by heart. Zuckerman v. City of New York, 49 N.Y.2d 557, 404 N.E.2d 718 (1980), is one of the most frequently cited cases in New York. It is common practice, based on that rule, to disregard inadmissible evidence and, most often, to not even offer it in opposition to a summary judgement motion. After all, why should you offer evidence that will not be considered? There is really only one problem with this idea: it is wrong.
The actual quote from Zuckerman v. City of New York, 49 N.Y.2d 557, 562, 404 N.E.2d 718, 720 (1980) is:
We have repeatedly held that one opposing a motion for summary judgment must produce evidentiary proof in admissible form sufficient to require a trial of material questions of fact on which he rests his claim or must demonstrate acceptable excuse for his failure to meet the requirement of tender in admissible form; mere conclusions, expressions of hope or unsubstantiated allegations or assertions are insufficient (Alvord and Swift v. Stewart M. Muller Constr. Co., 46 N.Y.2d 276, 281-282, 413 N.Y.S.2d 309, 385 N.E.2d 1238; Fried v. Bower & Gardner, 46 N.Y.2d 765, 767, 413 N.Y.S.2d 650, 386 N.E.2d 258; Platzman v. American Totalisator Co., 45 N.Y.2d 910, 912, 411 N.Y.S.2d 230, 383 N.E.2d 876; Mallad Constr. Corp. v. County Fed. Sav. & Loan Ass'n, 32 N.Y.2d 285, 290, 344 N.Y.S.2d 925, 298 N.E.2d 96).
The rule does not mean that a party should self-edit itself from submitting inadmissible evidence in opposition to a motion for summary judgement. Whereas inadmissible evidence is insufficient on its own, it can help turn mere expressions of hope into genuine issues of fact that require a trial.
The case that made this clear is Gier v. CGF Health Sys., Inc., 307 A.D.2d 729, 762 N.Y.S.2d 472 (4th Dept. 2003). It is a medical malpractice/wrongful death action in which the decedent was admitted to the hospital with a diagnosis of a recurrent abdominal hernia and died four hours later of a ruptured abdominal aortic aneurysm. The central issue was whether the Defendant, who was the on-call attending physician at the time the decedent was admitted to the hospital, was notified of her admission before his shift ended. If he was notified then there was the requisite physician-patient relationship; otherwise, there was not. The Defendant testified at his deposition that he had not been notified and he submitted his deposition testimony in support of his motion for summary judgement to dismiss the complaint against him.
In opposition, Plaintiff submitted affidavits of two doctors, Cheng and Bruce. Neither remembered the specific circumstances of decedent's admission. Instead, they each testified to habit evidence: that it was normal practice and procedure for the attending physician, whoever, that might be, to be notified when a patient is admitted to the hospital. Those two affidavits were insufficient, according to the lower court, to raise a genuine issue of material, triable fact.
Plaintiff also submitted the decedent's hospital chart, which contained numerous references to the Defendant as the decedent's attending physician and, more importantly, the last major piece of evidence: an unsworn memorandum of a Dr. Cudmore, which stated that the chief surgical resident told Dr. Cudmore that the Defendant had been notified of the decedent's admission while he was still on duty. The lower court did not even consider it, because it clearly was inadmissible. It was an unsworn document that relayed two unsworn, hearsay, statements; it was double hearsay, at least.

The important thing about the case is that the appellate court went out of its way to state that the unsworn Cudmore memorandum should be considered. Specifically, it held, at Gier v. CGF Health Sys., Inc., 307 A.D.2d 729, 762 N.Y.S.2d 472, 473-74 (4th Dept. 2003):
We conclude that the affidavits of Cheng and Bruce constitute competent and admissible evidence concerning routine professional practice sufficient to raise a triable issue of fact whether defendant was notified of decedent's admission to the hospital at the time of the admission (see Soltis v. State of New York, 188 A.D.2d 201, 203-205, 594 N.Y.S.2d 433; Rigie v. Goldman, 148 A.D.2d 23, 25-26, 29, 543 N.Y.S.2d 983; see generally Halloran v. Virginia Chems., 41 N.Y.2d 386, 393 N.Y.S.2d 341, 361 N.E.2d 991; Greenberg v. New York City Tr. Auth., 290 A.D.2d 412, 413, 736 N.Y.S.2d 73). Further, although Cudmore's memorandum is inadmissible hearsay and thus by itself is insufficient to defeat a motion for summary judgment, the memorandum may be considered together with the admissible evidence submitted in opposition to the motion (see Krampen v. Foster, 242 A.D.2d 913, 915, 664 N.Y.S.2d 900; see also Arnold **474 v. New York City Hous. Auth., 296 A.D.2d 355, 356, 745 N.Y.S.2d 26; Sunfirst Fed. Credit Union v. Empire Ins. Co./All City Ins. Co., 239 A.D.2d 894, 659 N.Y.S.2d 656). We therefore reverse the order, deny the motion and reinstate the complaint against defendant.
[Emphasis supplied].
The Fourth Department could have reversed the lower court's decision based solely on the sworn affidavits of Cheng and Bruce. It is reasonable, though maybe not persuasive, to conclude that two sworn statements that the attending physician is, and always has been, notified of a patient's admission, is competent evidence that raises a genuine issue of fact.
The Fourth Department, however, went out of its way to hold that the unsworn memorandum containing double hearsay should be considered. The reason, most likely, was that it bolstered the two sworn affidavits. Habit evidence is one thing, but just because something normally happens does not necessarily mean it happened this particular time. You can hope it did but that might be conjecture that does not get you to trial. The Cudmore memorandum, no matter how attenuated, contains a statement by someone with direct personal knowledge that the Defendant knew, in time, that the decedent had been admitted to the hospital. That bolsters the habit evidence, to show what always happens, happened this time
We previously pointed out that courts are nothing more than their constituent parts. The judges who make the decisions are people, and, when you oppose a motion for summary judgement, you have to give that person a real reason to believe you have a reasonable chance of succeeding at trial. If you have admissible evidence you have to use it; but, if inadmissible evidence can help you make your case, you should use that, too. Sometimes, it is better to put too much in the record rather than too little. After all, maybe something you do not think can help, will. It might be worth the chance.
Go raibh maith agat.
Ray Grasing