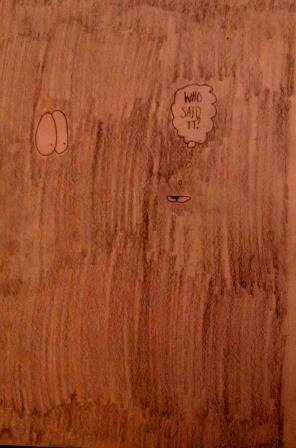 Sometimes you learn something new from unexpected places. Sometimes you have to challenge your assumptions if you want to have any hope of solving an otherwise intractable problem. Sometimes, just because common knowledge is widely accepted, does not mean that it should be. A recent appeal I was working on made this clear.
Every New York attorney knows the test for defeating a motion for summary judgement: a party must offer evidence in admissible form sufficient to create a genuine issue of material fact that requires a trial. Most probably know the citation for the rule by heart. Zuckerman v. City of New York, 49 N.Y.2d 557, 404 N.E.2d 718 (1980), is one of the most frequently cited cases in New York. It is common practice, based on that rule, to disregard inadmissible evidence and, most often, to not even offer it in opposition to a summary judgement motion. After all, why should you offer evidence that will not be considered? There is really only one problem with this idea: it is wrong.
The actual quote from Zuckerman v. City of New York, 49 N.Y.2d 557, 562, 404 N.E.2d 718, 720 (1980) is:
We have repeatedly held that one opposing a motion for summary judgment must produce evidentiary proof in admissible form sufficient to require a trial of material questions of fact on which he rests his claim or must demonstrate acceptable excuse for his failure to meet the requirement of tender in admissible form; mere conclusions, expressions of hope or unsubstantiated allegations or assertions are insufficient (Alvord and Swift v. Stewart M. Muller Constr. Co., 46 N.Y.2d 276, 281-282, 413 N.Y.S.2d 309, 385 N.E.2d 1238; Fried v. Bower & Gardner, 46 N.Y.2d 765, 767, 413 N.Y.S.2d 650, 386 N.E.2d 258; Platzman v. American Totalisator Co., 45 N.Y.2d 910, 912, 411 N.Y.S.2d 230, 383 N.E.2d 876; Mallad Constr. Corp. v. County Fed. Sav. & Loan Ass'n, 32 N.Y.2d 285, 290, 344 N.Y.S.2d 925, 298 N.E.2d 96).
The rule does not mean that a party should self-edit itself from submitting inadmissible evidence in opposition to a motion for summary judgement. Whereas inadmissible evidence is insufficient on its own, it can help turn mere expressions of hope into genuine issues of fact that require a trial.
The case that made this clear is Gier v. CGF Health Sys., Inc., 307 A.D.2d 729, 762 N.Y.S.2d 472 (4th Dept. 2003). It is a medical malpractice/wrongful death action in which the decedent was admitted to the hospital with a diagnosis of a recurrent abdominal hernia and died four hours later of a ruptured abdominal aortic aneurysm. The central issue was whether the Defendant, who was the on-call attending physician at the time the decedent was admitted to the hospital, was notified of her admission before his shift ended. If he was notified then there was the requisite physician-patient relationship; otherwise, there was not. The Defendant testified at his deposition that he had not been notified and he submitted his deposition testimony in support of his motion for summary judgement to dismiss the complaint against him.
In opposition, Plaintiff submitted affidavits of two doctors, Cheng and Bruce. Neither remembered the specific circumstances of decedent's admission. Instead, they each testified to habit evidence: that it was normal practice and procedure for the attending physician, whoever, that might be, to be notified when a patient is admitted to the hospital. Those two affidavits were insufficient, according to the lower court, to raise a genuine issue of material, triable fact.
Plaintiff also submitted the decedent's hospital chart, which contained numerous references to the Defendant as the decedent's attending physician and, more importantly, the last major piece of evidence: an unsworn memorandum of a Dr. Cudmore, which stated that the chief surgical resident told Dr. Cudmore that the Defendant had been notified of the decedent's admission while he was still on duty. The lower court did not even consider it, because it clearly was inadmissible. It was an unsworn document that relayed two unsworn, hearsay, statements; it was double hearsay, at least.
Continue reading