Simple New York Sales Contracts – Unspoken Promises Included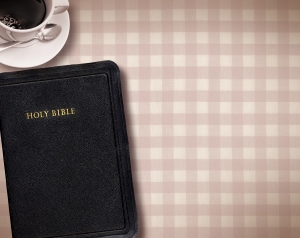 Is there really such a thing as a simple sales contract? In New York, at least, the answer is no.
As we previously discussed, a contract does not have to be written in order to be enforced. There can be an implied in fact contract; though it often is easier to prove the existence of a written contract than it is to prove a contract simply by showing that the parties acted like they had entered into a mutually binding agreement.
Most New York business owners place and fill orders for goods all the time. Often they do it just by placing, or receiving, a telephone call, with a purchase order, or at least an invoice, that follows. Most know that if the Buyer, or the Seller, does not keep its end of the bargain, the other could sue it for breach of contract. But what most may not realize is that the Seller also can be responsible for any promises or representations he might make regarding his particular item. Such an unwritten promise, in an unwritten contract, can be a warranty; if the Seller breaks it, he possibly can be liable for breach of warranty and, maybe, even fraud.
There are promises that go along with most sales transactions. For instance, when you buy a car, it often comes with a written warranty; if something breaks in the car within a specified time after you purchase it, the manufacturer often will fix it at little or no cost to you. Sometimes, a car company will voluntarily recall a large number of cars to pre-emptively fix a problem. Recently, for example, according to news reports, Toyota announced a large recall to fix an airbag problem in some of its models..
A warranty does not have to be written to be enforced; sometimes it does not even have to be spoken. A New York business, for instance, that normally sells a particular product, warrants, or promises, even without a writing, that the goods it sells are merchantable. This basically means that if a parts supplier sells widgets, it promises that the widgets it sells are acceptable widgets in the widget trade; that its widgets are of fair average quality as far as widgets go; that its widgets are fit to be used as widgets normally are; that its widgets are basically all of like kind and quality; that its widgets are adequately packaged and labeled as agreed; and that its widgets live up to whatever statements are on the packaging or labeling of the widgets. This is known as the warranty of merchantability. N.Y. U.C.C. Law § 2-314.

In order for a widget to be a merchantable widget, it does not have to be a perfect widget. See Nassau Suffolk White Trucks, Inc. v. Twin County Transit Mix Corp., 62 A.D.2d 982, 983-84, 403 N.Y.S.2d 322, 325 (2nd Dept. 1978); Malul v. Capital Cabinets, Inc., 191 Misc. 2d 399, 407, 740 N.Y.S.2d 828, 835 (Civ. Ct. City of New York, Kings County 2002). In order to be merchantable a widget must be of at least medium quality or goodness. See Empire Cream Separator Co. v. Quinn, 184 A.D. 302, 306, 171 N.Y.S. 413, 416 (4th Dept. 1918).
In other words, every New York business owner whose company normally sells widgets, whether or not he actually says so, promises that each widget he sells is a decent widget, and not merely a knock-off, or poor imitation, widget.
There are other promises, or warranties that Sellers often make without realizing it. A seller also can explicitly disavow, or disclaim, a warranty if it chooses to. We will discuss this at a later time. For right now, however, it is enough to say that businesses must be careful about the promises they make about their product, for in New York at least, there is much more to a simple sales contract than might otherwise meet the eye.