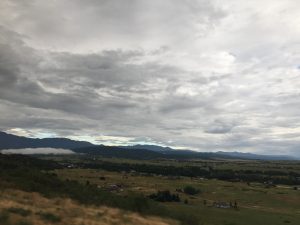 The law aspires to be fair, though it may not always appear that way.  Often that means enforcing fair procedures to try to reach a just outcome.  A recent New York Insurance Law case makes this point.  State Farm Fire and Casualty Company v. Chauncey McCabe, 2018 NY Slip. Op.04416 (3rd Dept., June 14, 2018), distills criminal law through the equitable doctrine of collateral estoppel to determine whether an intentional acts exclusion of a New York Homeowner's Insurance Policy bars coverage for a liability claim for personal injuries arising from what appears to be an intentional act.  Though you may not agree with the decision, the way it is reached is fair, to all involved.
In the case, two insureds made a claim to be defended and indemnified under their Homeowner's Policy of Insurance against claims that their negligence caused another person serious personal injury.  A Girlfriend alleged she hit her head on a cement wall after she tripped over a hazard left on the floor of the house her Boyfriend lived in with his mother, and the Boyfriend did not help her get medical attention. The Girlfriend sued them both, and they each made a claim for liability coverage.
The Insurance Company alleged there was no coverage for the Boyfriend because the loss was not an accident and the policy provided liability coverage for an "occurrence," which was defined, basically, as an accident.  It also alleged that a policy exclusion applied, which bars coverage for injuries caused by willful or malicious acts of an insured.