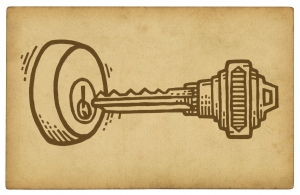 Just in case anyone thinks that cybersecurity is nothing more than an esoteric exercise for computer geeks and technicians, of no importance to the average person or business, the Heartbleed bug has come along to show us all how wrong that is. It was only just discovered two weeks ago and its impact was felt around the world almost immediately.
According to an article in the April 9, 2014 Daily Mail, the Heartbleed bug bypasses the normal safety features of websites. It can affect many of those sites that you might have noticed, which begin with an "https://" in front of their internet address, and which often appear with the symbol of a lock, both of which are supposed to mean they are safe. The bug, though, makes them vulnerable. It reportedly could affect more than 500,000 websites
The bug reportedly allows hackers to bypass normal encryption safety measures to get at encrypted information, including the most profitable types such as credit card numbers, user names, and passwords. The unauthorized user can even obtain the digital keys to impersonate other servers or users and eavesdrop on communications.
It's not considered malicious software or malware because it is more of programing flaw; but that really is not important. What is important is that the flaw, and the vulnerability, went undetected for more than two years until it recently was discovered, independently, by researchers at Google and the Finnish company Codenomicon. A fix is possible, and reportedly fairly easily applied. The problem seems to be that the fix has to be manually applied by the people who run each individual site. That, unfortunately, will take time.
Continue reading