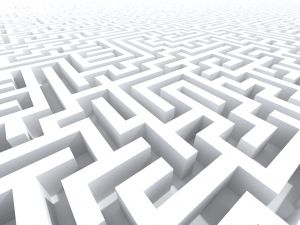 Figuring out whether someone is lying or telling the truth isn't easy, as we've previously written.
Investigating Insurance Fraud isn't easy, either. Just ask anyone who works in SIU, and they'll tell you about the legwork involved: the interviews to take; the documents to get and go over; the data to analyze. And it all comes down to one thing: Is the person who's making the claim, telling the truth or lying? That, as we've previously written, probably is the hardest question for the fraud investigator to answer.
If the insured is lying about something important, something material and relevant to the investigation of the claim, chances are here in New York he won't recover anything. If the insured claims he had a lot of expensive, scheduled, jewelry stolen, but it wasn't, chances are he's not going to recover anything under his policy. If the insured claims that, when his house burned down, he had a lot of costly new electronics and clothes destroyed, and he's telling the truth, he'll get what he's entitled to under his homeowner's policy. If he's lying, though, chances are he won't get a dime, even for the house.
It's not always easy, though, to know when somebody's lying. We've all heard the classic telltale signs: A person is lying when he blinks rapidly; looks away; looks up and to the side; has dry mouth. The only problem is, so has the liar. Ask yourself: is someone who is basically trying to steal money, and has to lie to get away with it, going to advertise that he's lying?
Continue reading