Do You Need A Reasonable Excuse In Order To Vacate A Default Judgement In New York? Not Always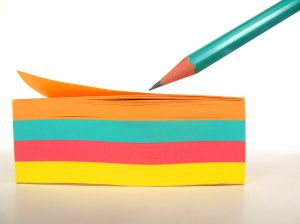 Vacating a default judgement in New York, as we have previously discussed, is not always easy. Often it is up to the discretion of the trial court. There are certain times, however, when the defaulting party may not need a reasonable excuse for failing to appear, as long as it does not wait too long to ask the court to excuse the default. This can include parties, such as corporate defendants, who have failed to receive a summons and complaint at least partially through their own fault.
CPLR §317 provides in relevant part:
A person served with a summons other than by personal delivery to him or to his agent for service designated under rule 318, within or without the state, who does not appear may be allowed to defend the action within one year after he obtains knowledge of entry of the judgment, but in no event more than five years after such entry, upon a finding of the court that he did not personally receive notice of the summons in time to defend and has a meritorious defense. If the defense is successful, the court may direct and enforce restitution in the same manner and subject to the same conditions as where a judgment is reversed or modified on appeal. This section does not apply to an action for divorce, annulment or partition.

CPLR §317 has been found to apply to corporations served with process via the Secretary of State of the State of New York, pursuant to N.Y. Bus. Corp. Law §306(b)(1). Such service, in which the Secretary of State mails a copy of the summons and complaint to the address at which the corporate defendant has designated it should receive service, is not personal delivery of notice of the action. Corporations which have failed to keep their current addresses up to date with the Secretary of State have been allowed to have default judgements against them vacated and their time to appear in the actions extended. As the Court of Appeals stated in Eugene Di Lorenzo, Inc. v. A.C. Dutton Lumber Co., Inc., 67 N.Y.2d 138, 143, 492 N.E.2d 116, 119 (1986):
Accordingly, the decision by Special Term to consider CPLR 317 was not an abuse of discretion, and reversal by the Appellate Division "on the law" was improper. Nor can we conclude, on the factual findings before us, that vacatur of the default under CPLR 317 was in any event an abuse of discretion. A defendant who meets the requirements of that section normally will be entitled to relief, although relief is not automatic, as the section states that a person meeting its requirements "may be allowed to defend the action" (emphasis added; see also, 1 Weinstein-Korn-Miller, NY Civ Prac ¶ 317.08). Thus, denial of relief under CPLR 317 might be appropriate where, for example, a defendant's failure to personally receive notice of the summons was a result of a deliberate attempt to avoid such notice (see, Rifenburg v. Liffiton Homes, 107 A.D.2d 1015, 486 N.Y.S.2d 529, supra; Cascione v. Acme Equip. Corp., 23 A.D.2d 49, 258 N.Y.S.2d 234).

We would also note that even under CPLR 5015, there is no per se rule that a corporation served through the Secretary of State, and which failed to update its address on file there, cannot demonstrate an "excusable default". Rather, a court should consider, among other factors, the ***12 length of time for which the address had not been kept current.
In Pabone v. Jon-Bar Enterprises Corp., 140 A.D.2d 872, 873-74, 528 N.Y.S.2d 912, 913 (3rd Dept. 1988), the Third Department set out the criteria for vacating, pursuant to CPLR 317, a default judgement against a corporation served with a summons and complaint via the Secretary of State of the State of New York. In a foreclosure action, it held that the defaulting corporate Defendant, which did not maintain its correct address with the Secretary of State and therefore did not receive the copy of the summons and complaint it mailed to the Defendant, nevertheless was entitled to have the default judgement against it vacated pursuant to CPLR §317. In large part this was because the Plaintiff knew where to personally deliver service of process to the Defendant, but failed to do so. In particular, the court held:
Resolution of disputes on the merits rather than by default is favored, and to that end a liberal policy toward opening defaults exists (see, e.g., Picinic v. Seatrain Lines, 117 A.D.2d 504, 508, 497 N.Y.S.2d 924; Bishop v. Galasso, 67 A.D.2d 753, 412 N.Y.S.2d 214). Service on a corporation by delivering process to the Secretary of State is not personal delivery to the corporation or to an agent designated under CPLR 318 (Di Lorenzo, Inc. v. Dutton Lbr. Co., 67 N.Y.2d 138, 142, 501 N.Y.S.2d 8, 492 N.E.2d 116). The lack of a reasonable excuse for not maintaining a correct address with the Secretary of State does not preclude CPLR 317 relief (Marquette Co. v. Norcem, Inc., 114 A.D.2d 738, 739, 494 N.Y.S.2d 511). With these several principles in mind, we reverse.

It is undisputed that "no one from Jon-Bar was occupying" the premises to which service was mailed, namely, 47 Seawane Road, East Rockaway, New York, and that Jon-Bar did not in fact receive the notice sent. Because Jon-Bar has asserted a prima facie meritorious defense, the preconditions of CPLR 317 have thus been met. Given that vacatur of a default is a discretionary function (see, 1 Weinstein-Korn-Miller, N.Y.Civ.Prac. ¶ 317.08), it is relevant to note that plaintiff was aware of Jon-Bar's address, it being recited in the mortgage instrument as RD 1, Box 615, Stone Ridge, New York, as well as the address of Jon-Bar's president at Inwood, *874 Long Island, who had been in plaintiff's employ until just a few months before the foreclosure suit was commenced and thus plaintiff could have effected personal service (see, Winters v. Albany Executive House Apts., 102 A.D.2d 985, 986, 477 N.Y.S.2d 794; Brac Constr. Corp. v. Di-Com Corp., 51 A.D.2d 740, 379 N.Y.S.2d 483). Finally, there is no indication in the record that Jon-Bar's default was deliberate or intentional.

[Emphasis supplied].
The easiest way to serve a summons and complaint upon a Defendant corporation authorized to do business in New York often is by serving the summons and complaint on the Secretary of State of the State of the New York. That, however, sometimes is not enough. If a Plaintiff does in fact know the correct address for the corporation, and it can put the summons and complaint into the hands of a corporate representative, it might be better to do that. Especially given the court's proclivity towards deciding cases on the merits, actually trying to ensure that the summons and complaint is put into the Defendant's hands is probably a good idea. Doing the right, rather than the expedient, thing, often can make it easier to win in the end.
Ray Grasing