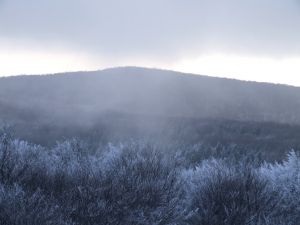 We spent our last entry talking about when a trial court faced with a motion for summary judgement can consider an affidavit from an expert even though the expert was not disclosed until after the Note of Issue and Certificate of Readiness were filed. The answer, more often than not, at least in the Appellate Division, Second Department in New York: When the expert makes a difference by establishing the existence of a material issue of triable fact. See Rivers v. Birnbaum, 102 A.D.3d 26, 953 N.Y.S.2d 232 (2nd Dept. 2012), and Begley v. City of New York, 111 A.D.3d 5, 972 N.Y.S.2d 48, 72 (2nd Dept. 2013), leave to appeal denied, 23 N.Y.3d 903, 988 N.Y.S.2d 130 (2014).
Rivers v. Birnbaum, supra, and Begley v. City of New York, supra, were not the actual sea changes they might appear to be at first. Though important decisions, the rule they enunciated was applied in many cases before they were decided and the ones in which it was not applied were the exceptions that proved the rule.
King v. Gregruss Mgmt. Corp., 57 A.D.3d 851, 852-53, 870 N.Y.S.2d 103 (2nd Dept. 2008), was a personal injury action in which the plaintiff was injured when he tried to cut open a steel drum containing windshield washer fluid with an electric saw. The Second Department held that the trial court should not have considered the affidavit from the plaintiff's expert in opposition to the defendants' various motions for summary judgement and should have precluded the expert from testifying at any stage of the proceedings.
The expert in King v. Gregruss Mgmt. Corp., supra, undoubtedly would have made a difference. It just appears that there was no way to verify the facts on which his opinion was based and his testimony actually was more about basic, critical, and unverifiable facts, than scientific opinion. All told, the case is a fine example of a plan too smart by half, and illustrative of the type of behavior that more often than not will be penalized, if for no other reason than it should be. It is that behavior, more than the simple late disclosure of the expert, which prevented the expert's affidavit from being considered:
Continue reading