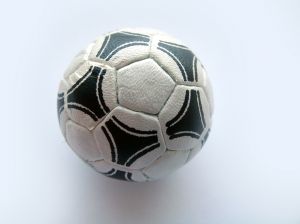 What does investigating Insurance Fraud have in common with the FIFA World Cup currently taking place in Brazil? More than you might think, especially if you're a world-class goalie trying to stop a penalty kick.
The hardest job in all of soccer, or football as the rest of the world calls it, arguably is that of the goalkeeper on a penalty kick. Think of how big that goal really is. Now think of how small that keeper actually is. There is no comparison between the two. Add in the fact that tied games are decided on penalty kicks, and you'll understand the pressure involved, especially when you're playing for the World Cup and know that two World Cup Finals have been decided on penalty shootouts. Many people complain about how unfair it is to decide a game that way, especially when, as they see it, a goalie has to get lucky to stop a penalty kick. Just yesterday, Sunday June 29, 2014, an article in the New York Times by Rob Hughes lamented the fact that Brazil just beat Chile on penalty kicks, especially because Chile's last one didn't go in because it hit the goalpost.
How does a keeper have any chance at all to stop the open, unimpeded shot, from 12 yards away, when the penalty-taker has all that room to kick at? As it turns out, he does it in much the same way a fraud investigator detects a lie: He does his homework, knows what to look for, and then goes on instinct. Unlike a fraud investigator, though, not many people expect the keeper to get it right.
A study recently was conducted to see if there was any way to help the goalkeepers with their nearly impossible task. It came up with a few answers, which also, though inadvertently, may give some pointers on how to conduct a fraud investigation. Entitled "The development of a method for identifying penalty kick strategies in association football", it is authored by Benjamin Noël, Philip Furley, John van der Kamp, Matt Dicks and Daniel Memmert, and is published in the Journal of Sports Sciences.
Continue reading