December 10, 2013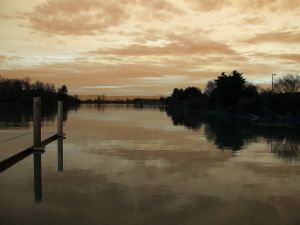 If you ever wondered what money can make people do, all you have to do is look in the news and you'll see it, even in the most unlikely places. The last time, we spoke about Auto Thefts and Insurance Fraud and how money motivates both. Everyone wants a dollar and some don't want to work for it; they'd rather steal it, though a lot of time and effort can go in to the theft. This time, the news comes from a more unlikely source: the Deepwater Horizon oil spill and the BP settlement. They again show that when there is a big pot of money lying around, people will find creative ways to take it.
Everyone remembers the Gulf Oil Spill; it happened only a couple of years ago, on April 20, 2010. It dumped a tremendous amount of crude into the Gulf; between 103 million and 176 million gallons. It polluted the Gulf; fouled its waters and shores; and devastated the economy in the area. Most people can still see the pictures of oil-covered birds being hand cleaned; the fireball and smoke coming out of the crippled rig, with streams of water pouring in from surrounding boats trying to put it all out; and the frantic efforts to cap the well. If you notice, the ads urging you to come back to the Gulf are still running, all this time later. It all points out just how bad it was. It seems only right that people and businesses should be compensated for the money they lost through no fault of their own, because of the spill.
British Petroleum, or BP, has a problem with settlement proceeds going to those they consider undeserving. Their biggest complaint seems to be that businesses are being paid even though they cannot trace any loss back directly to the spill. There's even a report in the London Evening Standard that lawyers are advertising in the Gulf area by claiming "there is no need to provide proof that BP caused your loss." According to those same reports, BP believes it already has been forced to hand over $500 million to firms who suffered no actual losses from the tragedy.

Continue reading "Creative Claims and Insurance Fraud: Is Diligence Worth The Effort? " »