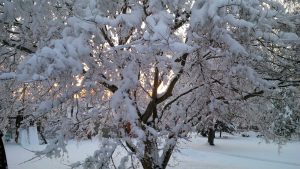 How can you prove something exists when it can't be found?  If you ask an investigator, or a New York Litigator, it may not be as hard as you think.
There are always facts to ponder.  The other day I was listening to a podcast with an astrophysicist explaining Dark Matter.  It was more interesting than it might sound.
Dark Matter: things are supposed to work a certain way, interact with each other according to certain well-defined rules.  Think of Newton and the falling apple.  But what if they don't?  What if the apple fell sideways, instead, as if something else is there, something you can't see?  What if the only way to tell that it's there is because it should be, but you just can't detect it?  It would be something like looking at a dinner table with empty plates with crumbs, and pots and pans with scraps of food, but no one around. It just might have been a really good meal.